NCL-IX is built on a modern state-of-art Arista platform. Pictured above is one of our DCS-7280SR-48C6 switches supporting 48 x 1/10Gb ports and 6 x 100Gb ports. Our two PoPs are interconnected with a resilient 100Gb ring.
The NCL-IX peering fabric operates on VXLAN for ease of expansion. We have implemented a fully automated provisioning system using the IXP Manager platform.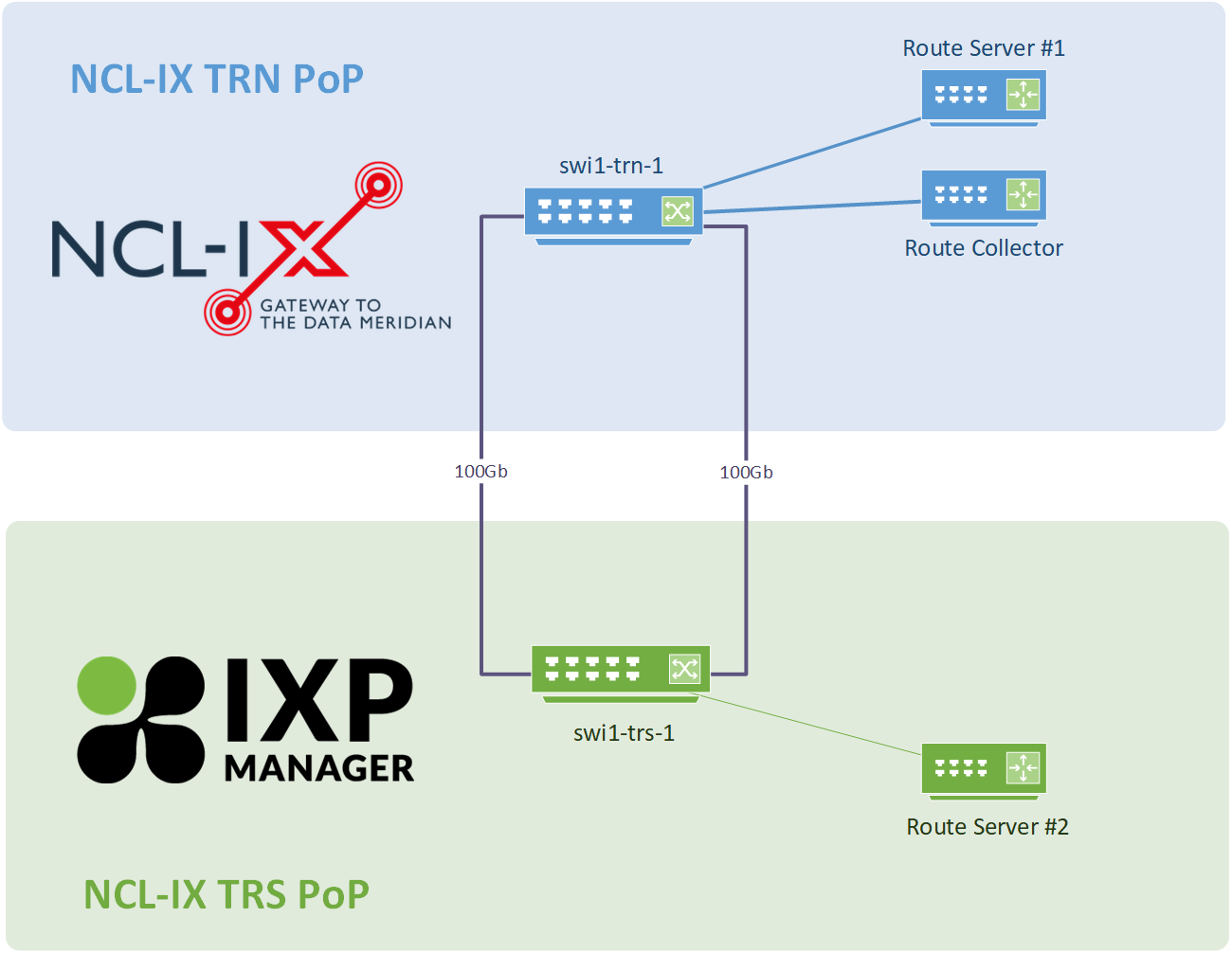 Some of the features of NCL-IX, with IXP Manager, include:
Fully automated base and core configuration and provisioning.
Fully automated edge (member port) provisioning and static L2 ACLs used to protect other members.
Configuration for route collections, route servers and the AS112 service is automated through IXP Manager.
24/7 monitoring from the Stellium IP NOC.